Samson Steam Boiler (Japan)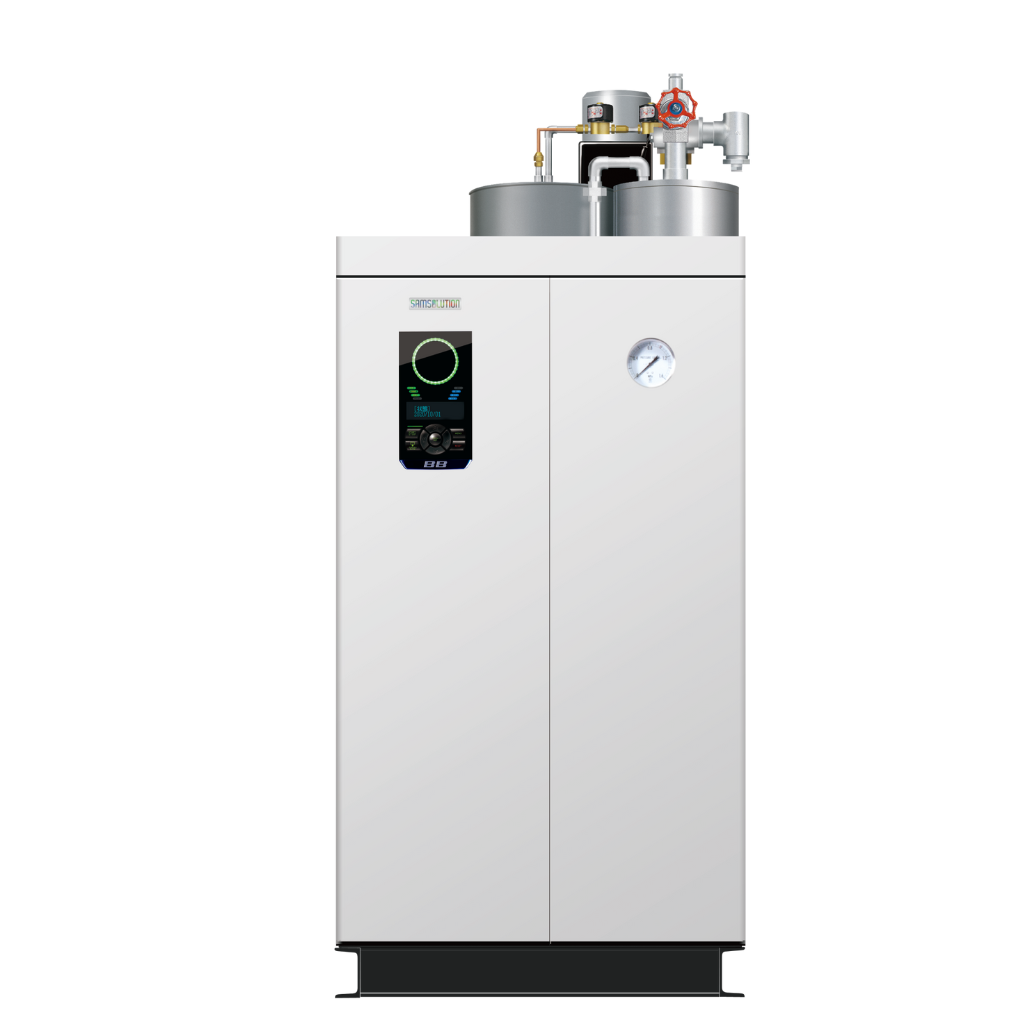 SAMSON ONCE-THROUGH STEAM BOILER (OIL-FIRED)
Output : 50 – 200 BHP
Capacity: 500kg/hr – 2000kg/hr ( 1102.3 lbs/hr – 4409.3 lbs/hr )
Small and compact
Ideal for small operation and production
For large operation, it can be combined and integrate together to cater to your application needs. 
Simple and easy operation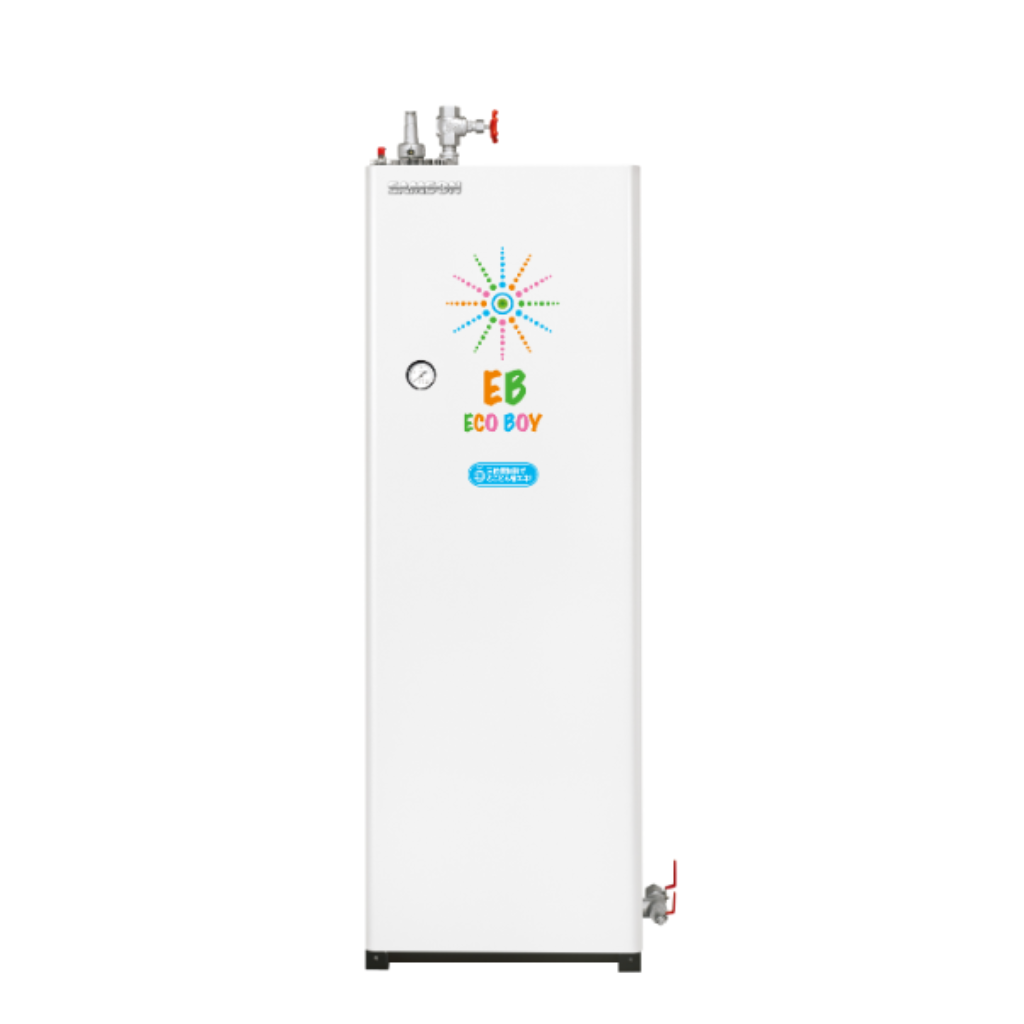 SAMSON ONCE-THROUGH STEAM BOILER (GAS-FIRED)
Output : 16 – 50 BHP
Capacity: 160kg/hr – 500kg/hr ( 352.7 lbs/hr – 1102.3 lbs/hr )
Small and compact
Ideal for small operation and production
Highly efficient system
Simple and easy operation
Sussman Electric Generator (USA)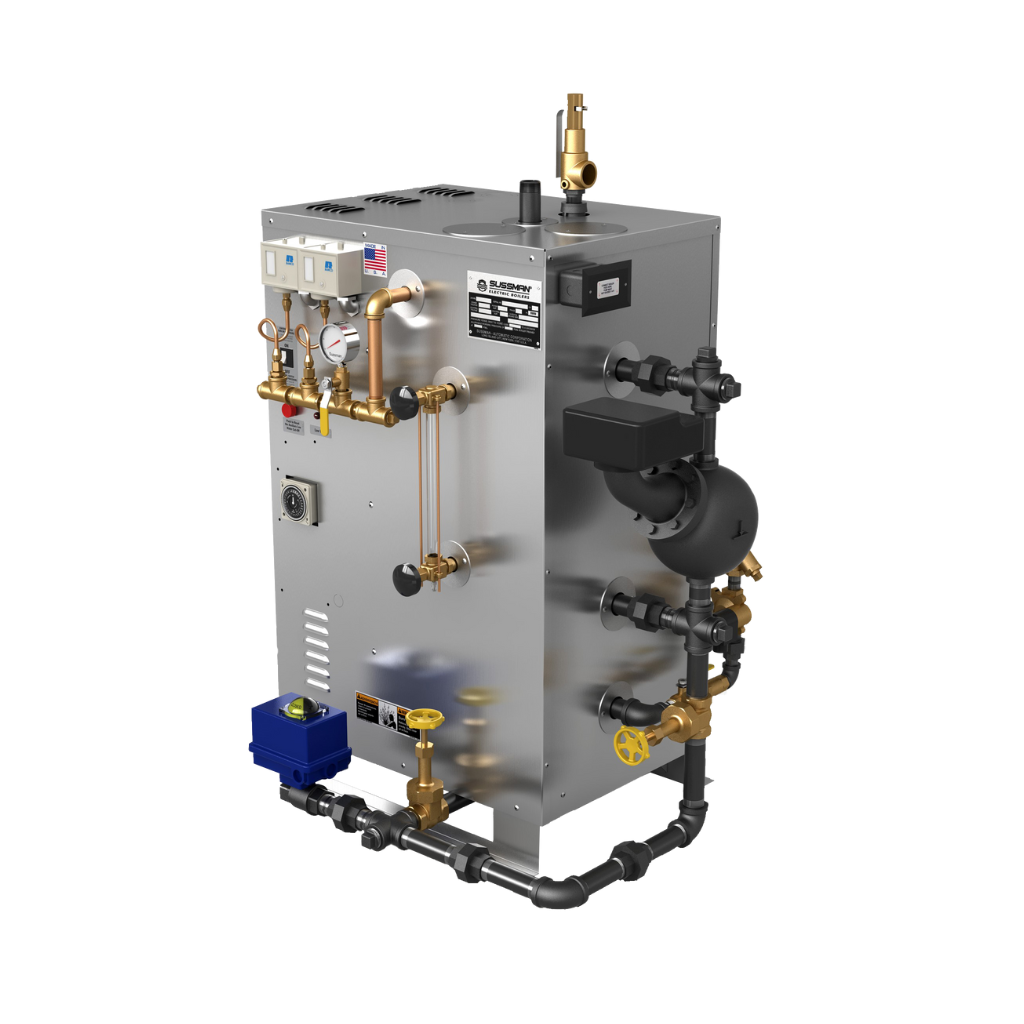 SUSSMAN ES-MODEL ELECTRIC STEAM/HOT WATER GENERATOR
Output : 1.2 BHP –  18.4 BHP( 12kW – 180kW)
Capacity: 16kg/hr – 245kg/hr ( 36 lbs/hr – 542 lbs/hr )
Easy & Quick to Install
Quiet & Safe Operation
Ideal for Laboratories, Hospital & Industrial Plants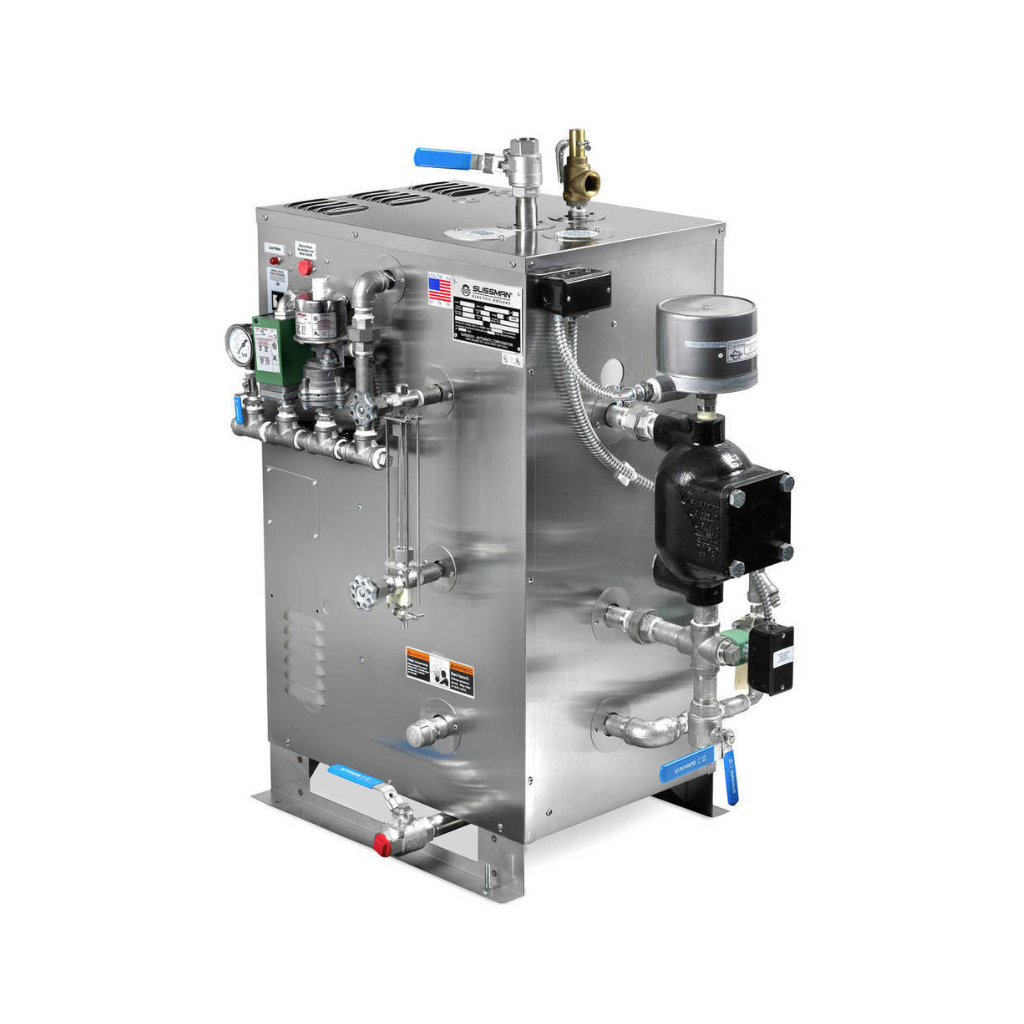 SUSSMAN SSB-MODEL ELECTRIC STEAM/HOT WATER GENERATOR (STAINLESS STEEL VESSEL)
Output : 1.2 BHP –  18.4 BHP( 12kW – 180kW)
Capacity: 16kg/hr – 245kg/hr ( 36 lbs/hr – 542 lbs/hr )
Easy & Quick to Install
Quiet & Safe Operation
Ideal for Laboratories, Hospital & Industrial Plants
Fulton Horizontal Firetube Boiler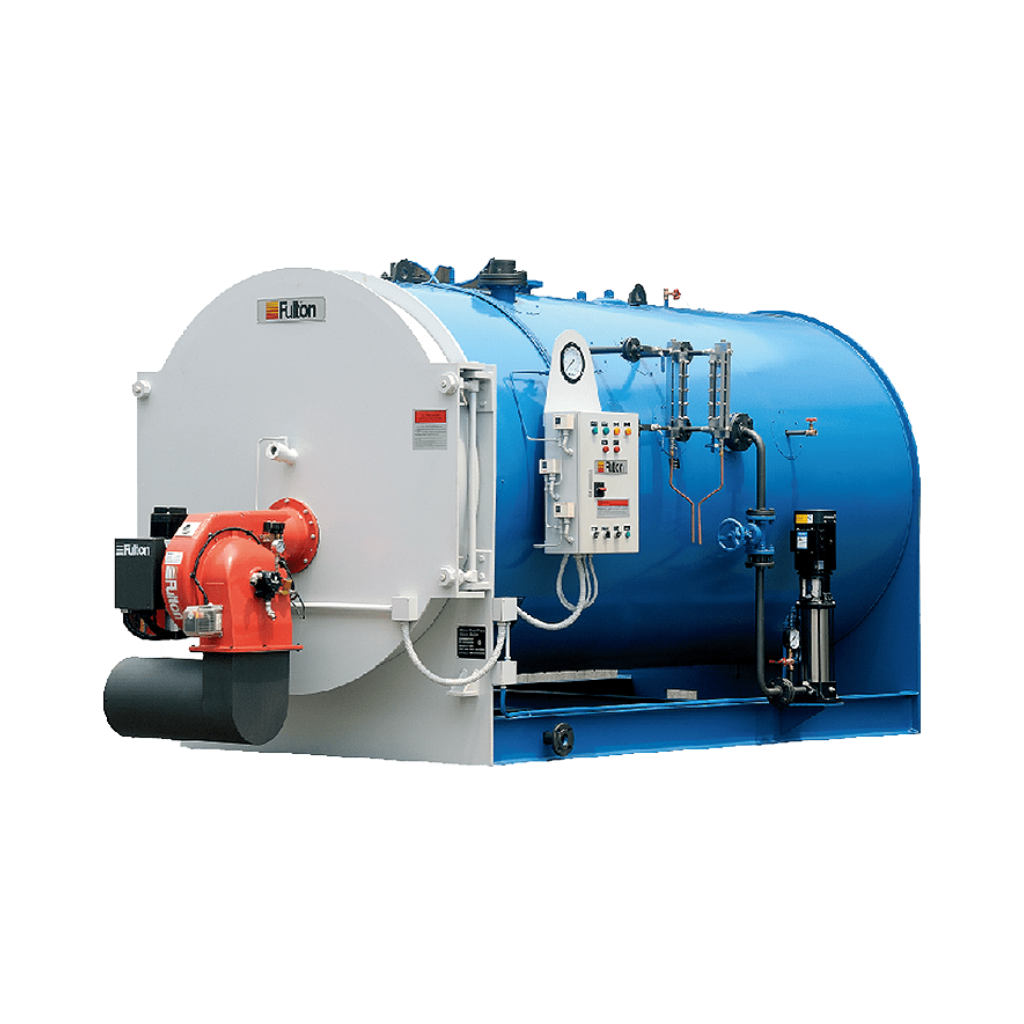 FULTON HORIZONTAL FIRE-TUBE STEAM/HOT WATER BOILER (OIL & GAS-FIRED)
Output : 60 BHP –  300 BHP
Capacity: 957 kg/hr – 4787 kg/hr ( 2,000 lbs/hr – 6,000 lbs/hr )
High Efficiency & Durable Design
Low NOx Emission
User-friendly & Easy for Maintenance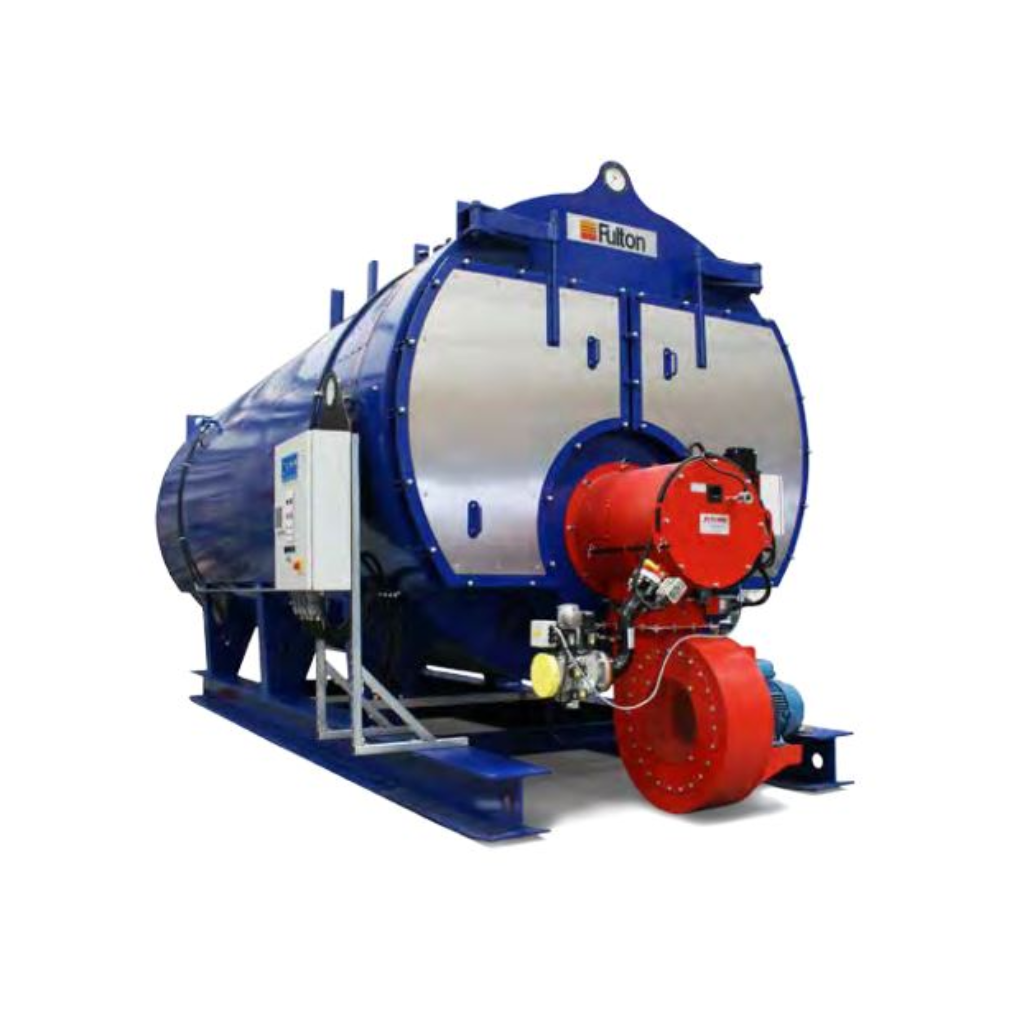 FULTON FB-S HORIZONTAL THREE-PASS FIRE-TUBE STEAM/HOT WATER BOILER (OIL & GAS-FIRED)
Output : 100 BHP –  1300BHP
Capacity: 1 ton/hr – 20 ton/hr ( 2,000 lbs/hr – 40,000 lbs/hr )
Rugged Design
High Efficiencies, High Performance
Long Lasting Heat Exchanger Life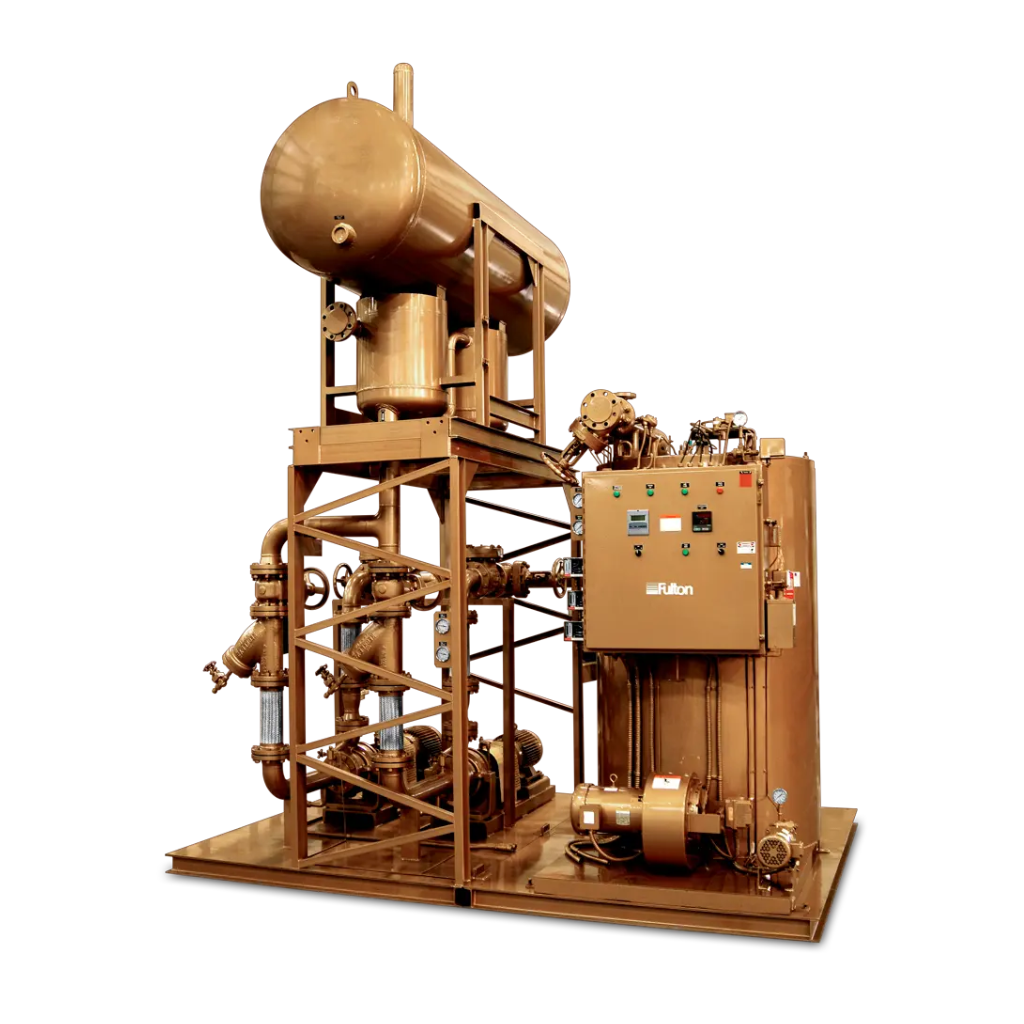 VERTICAL COIL THERMAL FLUID (HOT OIL) HEATER
SIZE RANGE:
800,000 - 14,000,000 BTU/HR 
FUEL OPTIONS:
Natural Gas , Dual Fuel , Propane , #2 Fuel Oil , Bio-Fuel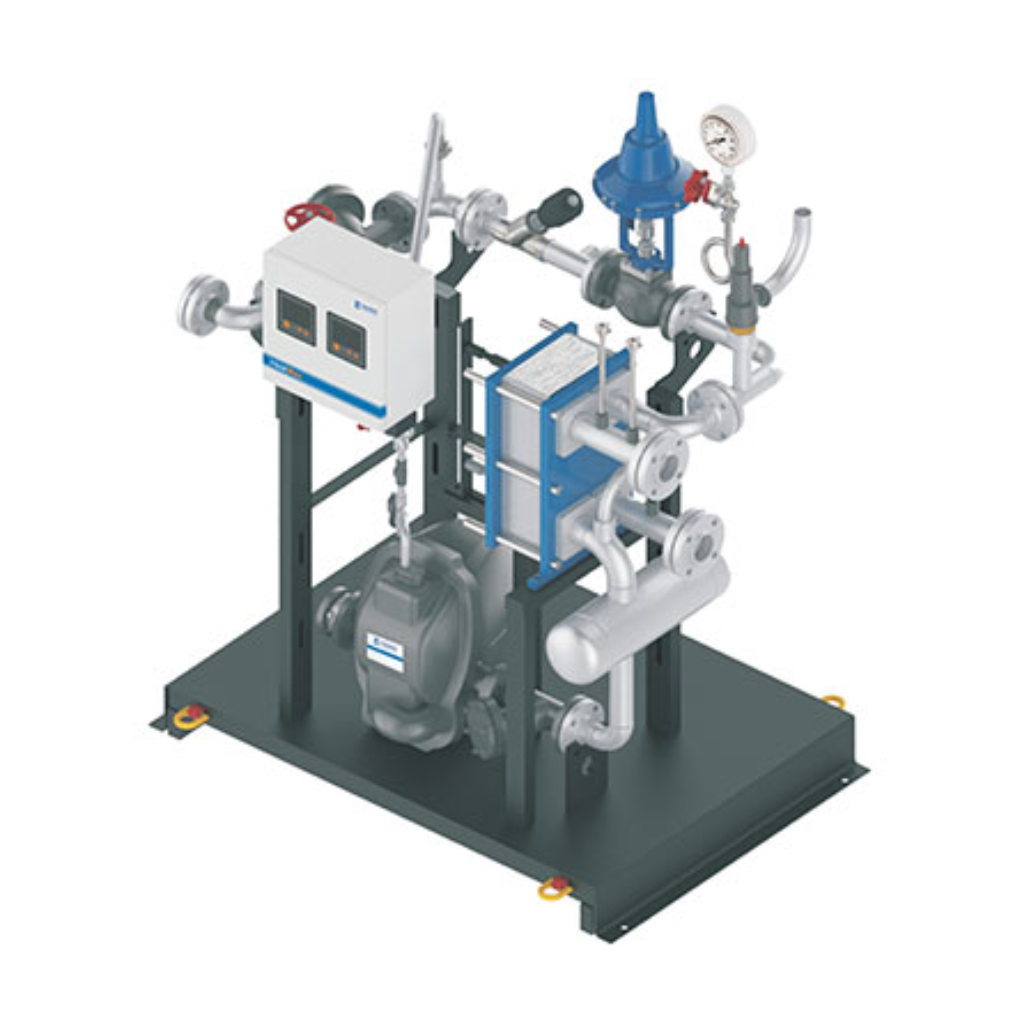 COMPACT INSTANTEOUS STEAM TO HOT WATER HEAT EXCHANGER 
It is a highly efficient and low maintenance steam to water heat transfer solution that delivers instant hot water through effective heat transfer, accurate temperature control, efficient condensate removal, and recovery. It is equipped with inbuilt overheat protection and comes in fully assembled and tested ready to install condition to meet all process requirements.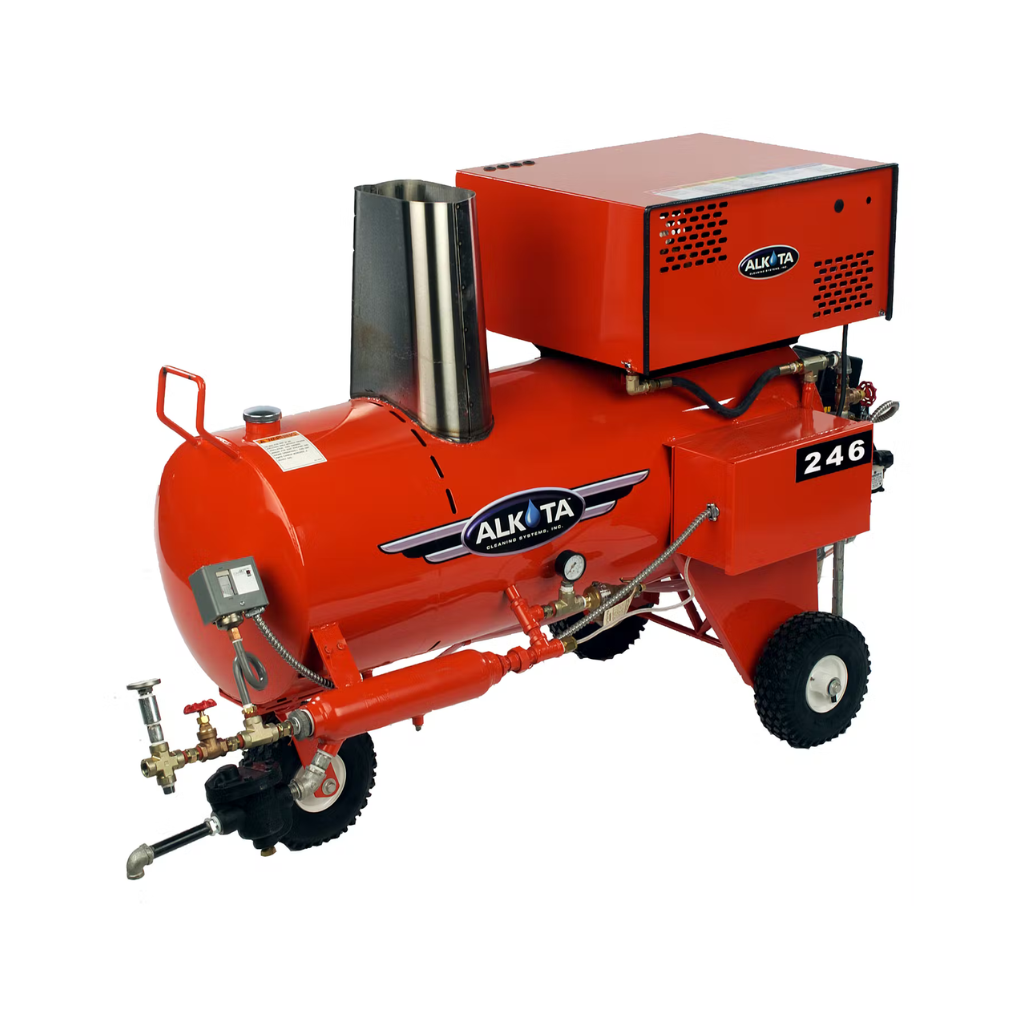 ALKOTA PORTABLE STEAM CLEANER GENERATOR
Suitable for Industrial Cleaning and Usage 
Portable and Convenient
User-friendly & Easy for Maintenance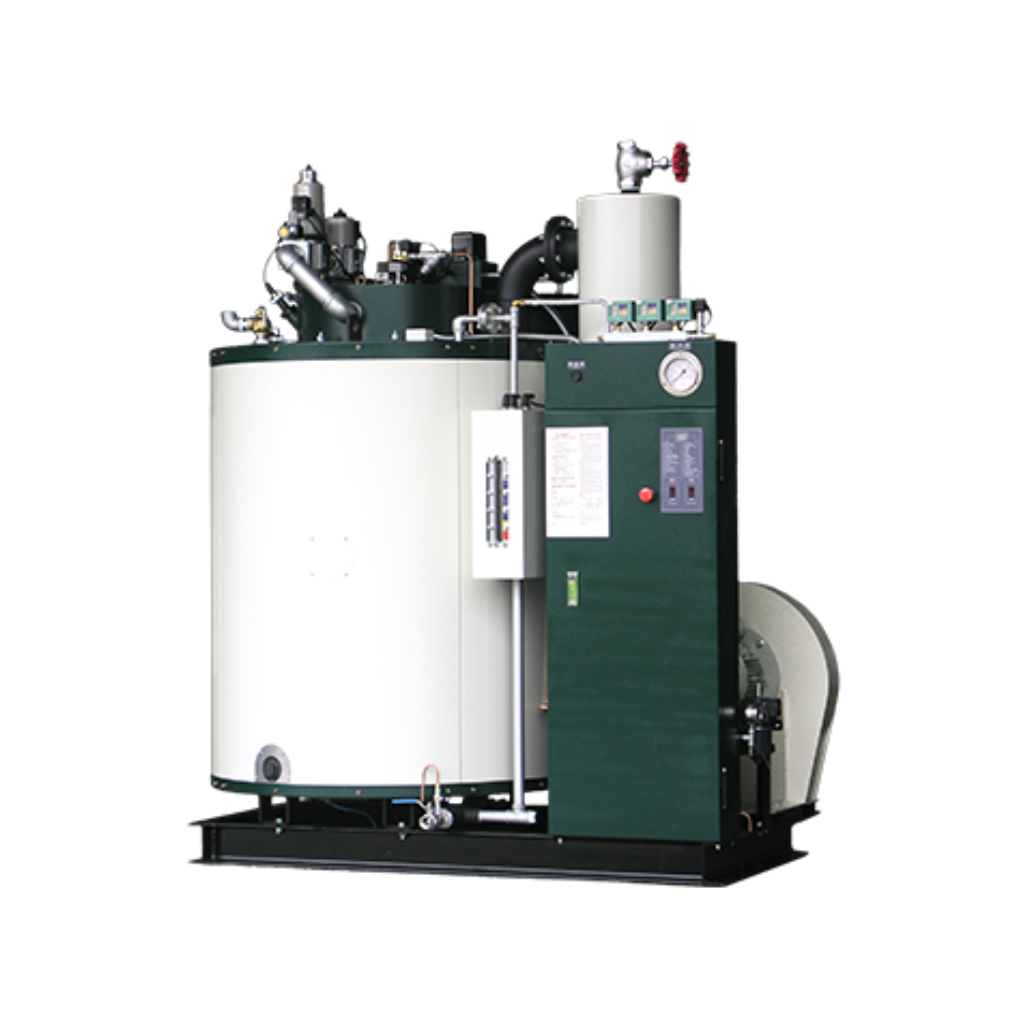 ZUHOW VERTICAL SINGLE/DUAL FIRED STEAM BOILER 
Output : 4 – 130 BHP
Capacity: 63kg/hr – 2034kg/hr ( 138 lbs/hr – 4484 lbs/hr)
Compact Design & Proven Reliability
Wide range of sizes
User-friendly & Easy for Maintenance
Air Compressor & Equipment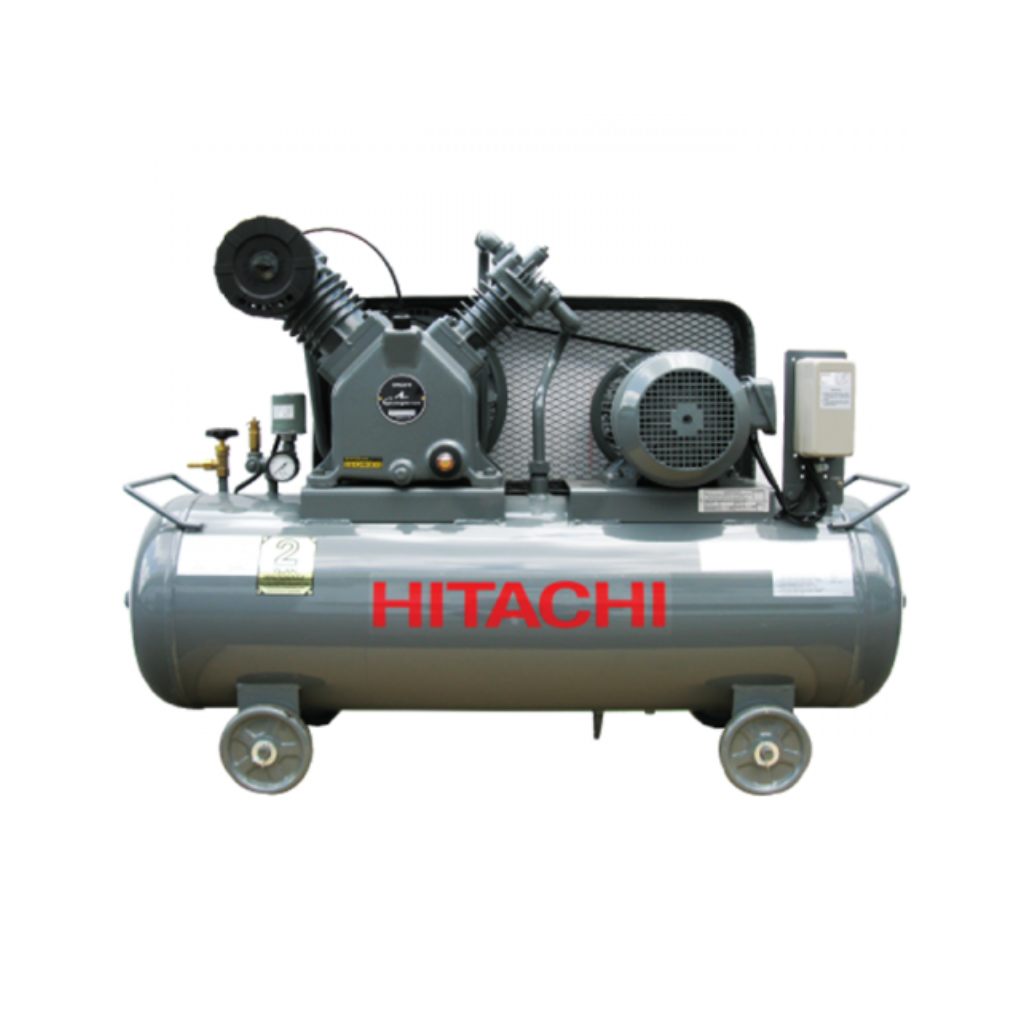 HITACHI RECIPROCIATING AIR COMPRESSOR 
HITACHI SCREW/SCROLL AIR COMPRESSOR (OIL-FLOODED/OIL-FREE)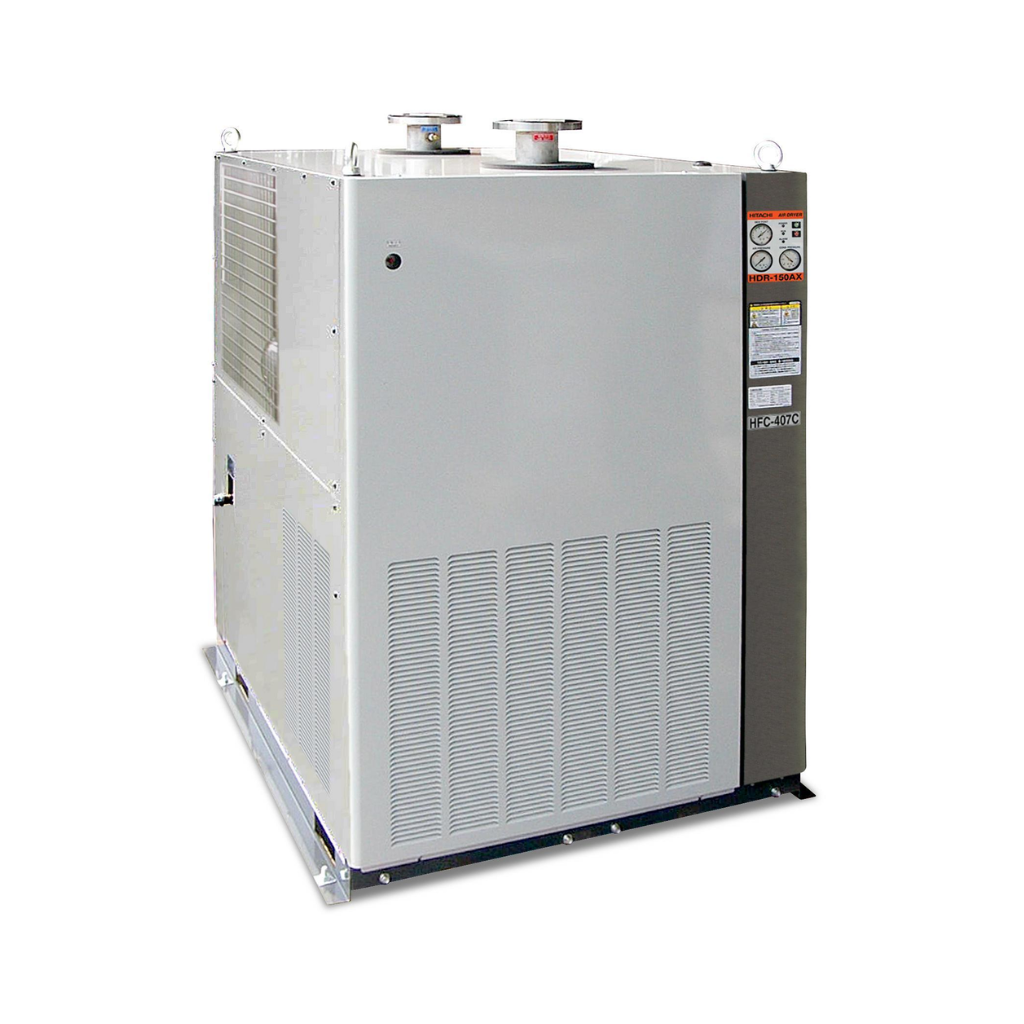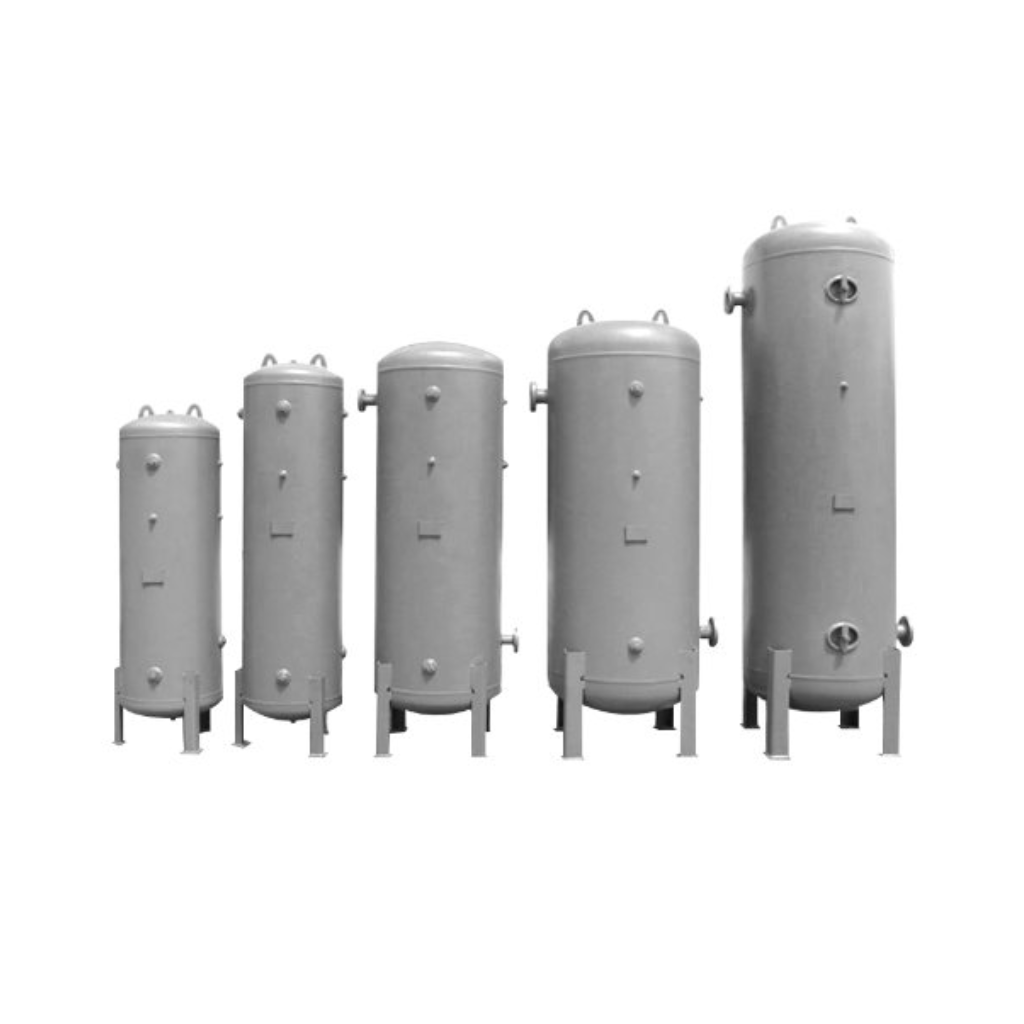 AIR RECEIVER C/W PE INSPECTION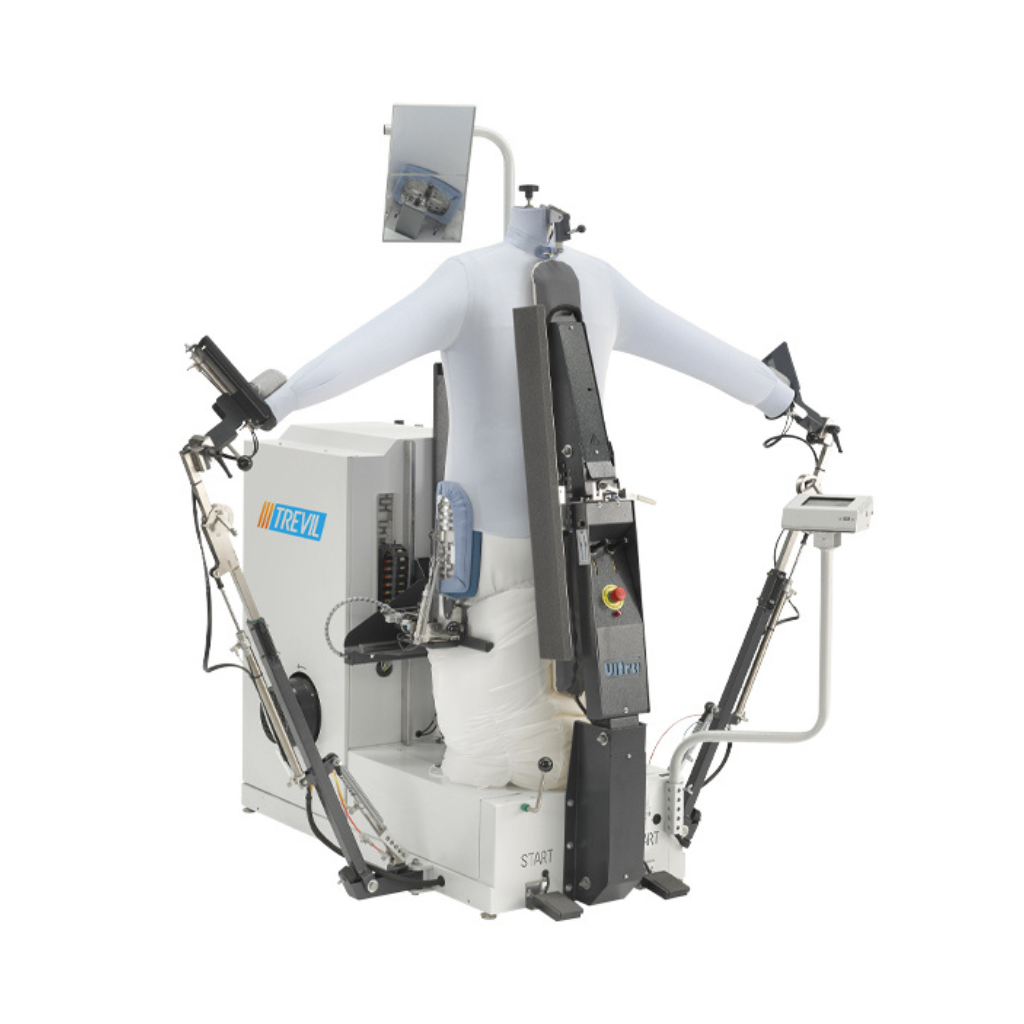 TREVIL PRINCESS-TOUCH SHIRT FINISHER
The combination of the rounded cuff clamps and the cuff placket press eliminate the need for touch up in the cuff area.
Princess Touch allows automatic finishing of long and short sleeves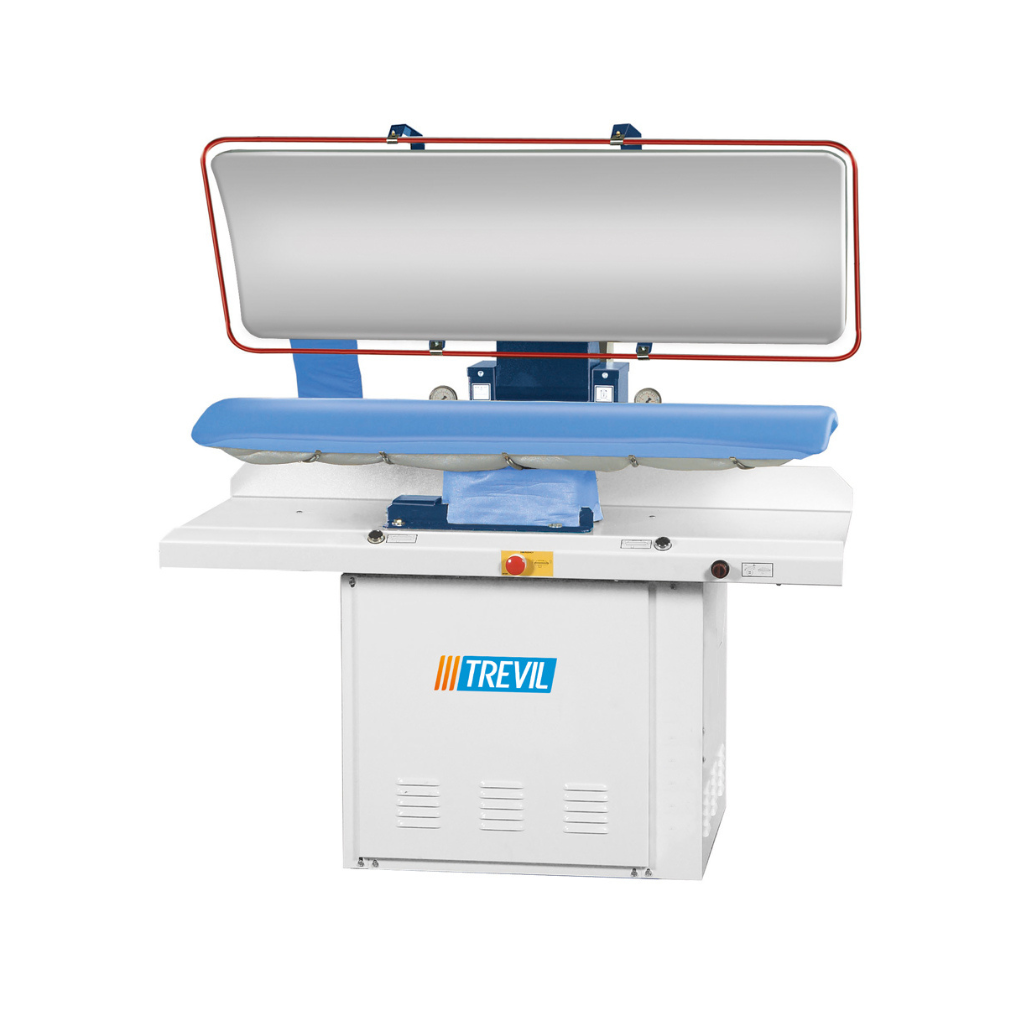 TREVIL PRESS FINISHER
Ideal for compact cuff and collar press finish.
High Performance and easy to use.
Durable steel frame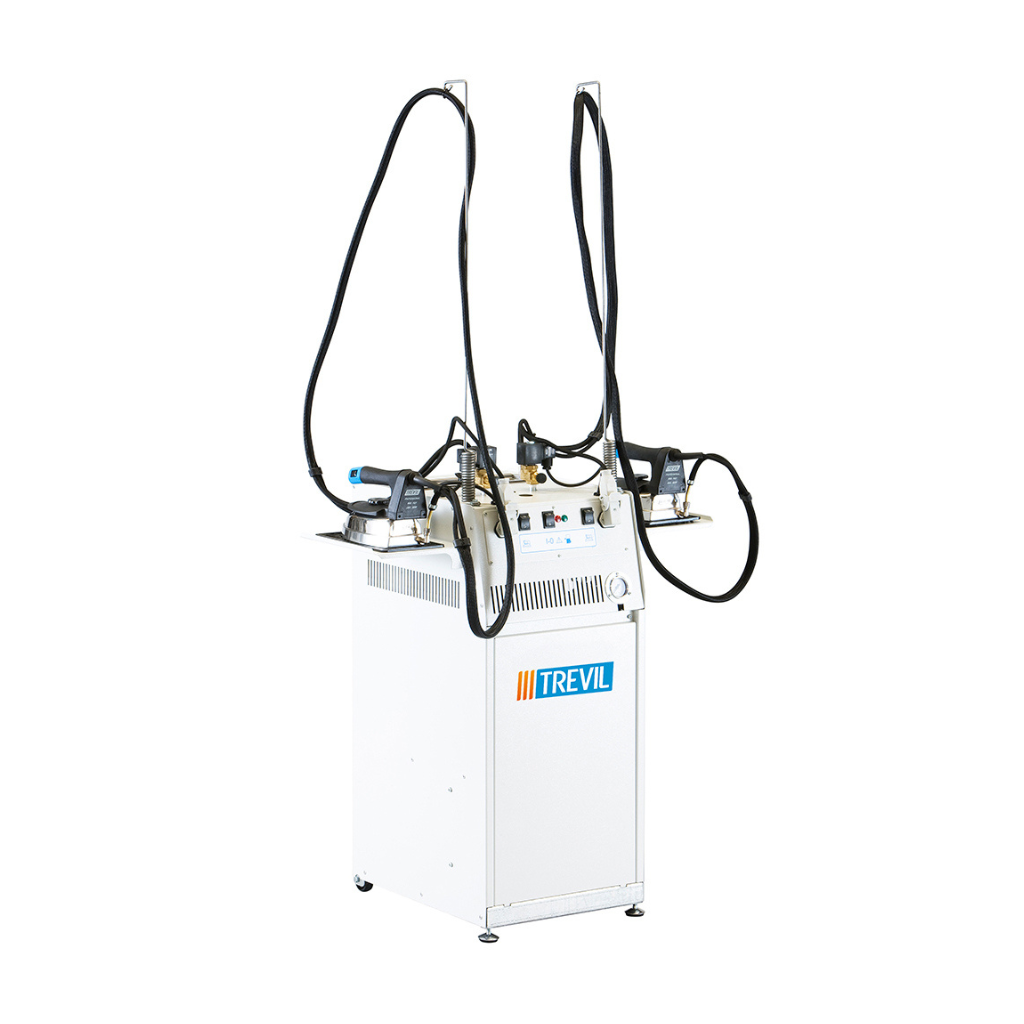 TREVIL STEAM GENERATOR WITH IRONER, FABER MAGNUM
Easy Installation & Low Maintenance.
Portable and moveable generator acquire with water tank
Compact design and dimension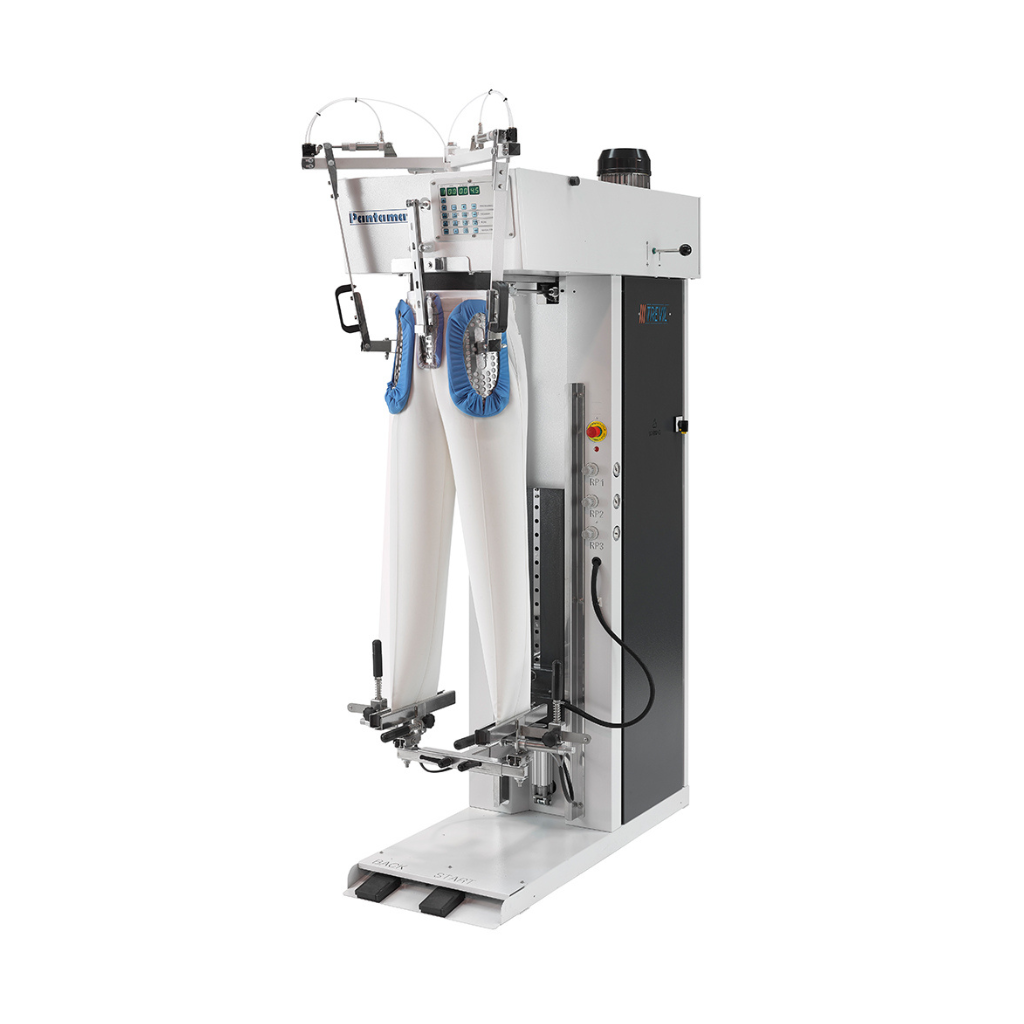 TREVIL TROUSER TOPPER FINISHER
Ideal for men's trouser, pants and shorts.
Creased & uncreased trouser with adjustment tension required.
Full-Featured and user friendly Trevil programmer.
Pressure Relief Valve (PRV)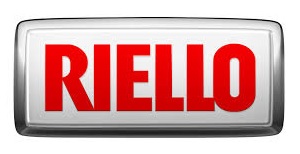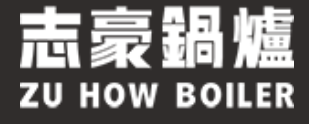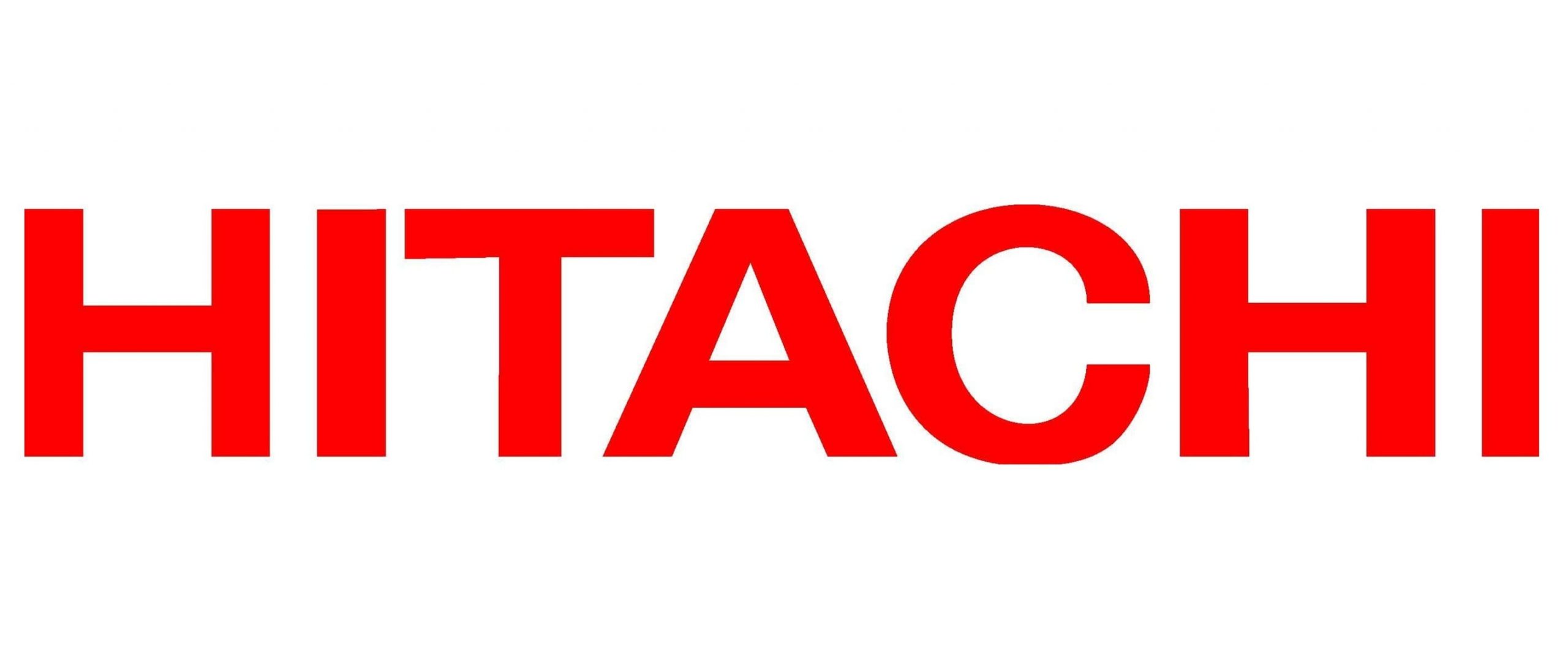 SIMPLEX TECHNICAL SERVICE & SUPPLIES PTE LTD
Block 809 French Road
#05-172
Singapore, 200809
---
Phone:(+65) 6297 1913
Fax: (+65) 6296 5637
E-mail: [email protected]
We typically response within 1 to 3 working days